Note: If you experience crashes (BSODs) with this or older versions, please upgrade to version R8.

We are pleased to release R7a (version 31.49) update for Sandra 20/21 with the following changes:
We are continuing to make multi-threading improvements across all benchmarks and other modules, including hybrid big/LITTLE architectures, both x86 and ARM. Further scheduling and benchmark optimisations are ongoing.
Hardware Support, Updates & Fixes
Hardware:

Intel "Rocket Lake" (RKL) additional models update
Intel "Lakefield" (LKF) additional models update, hybrid updates (as per ADL)
Intel "Alder Lake" (ADL) additional models update
Fixed BSOD (blue-screen-of-death) when Core Isolation/Memory Integrity is enabled on AMD Ryzen systems
Fixed memory display issue on Intel SKL/KBL/CFL systems

CPU Benchmarks:

Dynamic work-allocator enabled by default on all benchmarks (except where not possible)
Additional Core/Thread selection support

"big/P Cores Only" (but not threads – thus 8T) – only "Core" cores
"LITTLE/E Cores Only" (thus 8T) – only "Atom" cores
"Multi-Threaded big/P Cores" – only "Core" cores w/SMT – thus 16T
"Single Thread big/P Core" – (1T) thus single "Core" core
"Single Thread LITTLE/E Core" – (1T) thus single "Atom" core

Cache Latency:

Single-thread testing for shorter benchmark time
big / LITTLE core latency test (L1D/L1I P/E, L2 P/E, L3)

Memory & Cache Bandwidth:

Dynamic work-allocator enabled on hybrid systems only for now (further testing needed)
Larger transfers improving bandwidth
big / LITTLE cores bandwidth (L1D/L1I P/E, L2 P/E, L3)

New Operating System Support:

Windows 11
Windows Server 2022 LTSC (21H2)
Windows Server vNext (Windows 11 kernel)
Reviews using Sandra 20/21:
SiSoftware

TPMs
Intel CPUs

Intel 12th Gen Core AlderLake (i7-12700K) Review & Benchmarks – big/LITTLE Performance
LITTLE/Efficient Atom core Performance Analysis (Intel 12th Gen Core AlderLake (i9-12900K))

Intel GP-GPUs

Intel ARC "Alchemist" GP-GPU Graphics – OpenCL Performance

BabelTechReviews

AMD GP-GPUs
nVidia
Memory
Update & Download
Commercial version customers can download the free updates from their software distributor; Lite users please download from your favourite download site.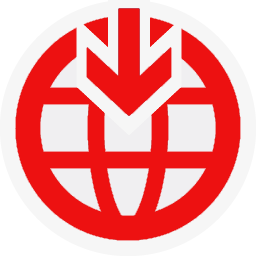 Download Sandra Commercial (Pro/Biz/Eng/Ent)