Updates
R14e/g 30.96 (3-Feb-2021): Optimisations to AMD Ryzen 5000-series and older.
R14c 30.95 (31-Jan-2021): Resolves possible crash issues on older AMD (Kabini, etc.) systems.
R14b 30.94 (27-Jan-2021): Resolves issues on future Intel Rocketlake (RKL)/Alderlake (ADL) systems.
R14a 30.93 (26-Jan-2021): Resolves issues on older Intel Haswell (HSW)/Broadwell (BRW) systems.
As we continuing to move towards Sandra 20/21 release, we are pleased to release R14x (version 30.9x) update for Sandra 20/20 (2020) with the following changes:
Sandra 20/20 (2020) Press Release
Additional Support
Processors

Preliminary Intel Alderlake (ADL) support; optimised RocketLake (RKL) support
Preliminary Intel PCH series 500, 600 support
Preliminary AMD Ryzen (Zen3 Mobile) support; optimised Zen3 (series 5000) support
Preliminary Zhaoxin/Centaur KX-5000, KX-6000, KX+ support
Preliminary Hygon/AMD (Ryzen-like) support
Resolved CPU speed detection for some Atom "Goldmont" SoCs

Benchmarks

Preliminary big/LITTLE hybrid system workload optimisation*
Select only "big", only "LITTLE" or "All" cores to benchmark
big/LITTLE Hybrid Architecture (aka "heterogeneous multi-processing")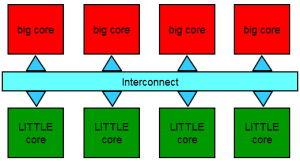 While bigLITTLE arch (including low and high-performance asymmetric cores into the same processor) has been used in many ARM processors, Intel is now introducing it to x86 as "
Foveros"
. Thus we have have Atom (
low performance but very low power
) and Core (
high performance but relatively high power
) into the same processor – scheduled to run or be "parked" depending on compute demands.
As with any new technology, it will naturally require operating system (scheduler) support and may go through various iterations. Do note that as we've discussed in our 2015 (!) article – ARM big.LITTLE: The trouble with heterogeneous multi-processing: when 4 are better than 8 (or when 8 is not always the "lucky" number) – software (including benchmarks) using all cores (big & LITTLE) may have trouble correctly assigning workloads and thus not use such processors optimally.
As Sandra uses its own scheduler to assign (benchmarking) threads to logical cores, we have updated it to allow users to benchmarks not only "All Threads (MT)" and "Only Cores (MC)" but also "Only big Cores (bMC)" and "Only LITTLE Cores (LMC)". This way you can compare and contrast the various cores performance without BIOS/firmware changes.
The (benchmark) workload scheduler also had to be updated to allow per-thread workload – with threads scheduled on LITTLE cores assigned less work and threads on big cores assigned more work depending on their relative performance.
Please note big and LITTLE cores may not support the same instructions sets; if running on ALL cores, only the instruction sets available on all cores will be used. Future versions of Sandra may be able to use different instruction sets depending on the core tested within the same test.
Note: This advanced information is subject to change pending hardware and software releases and updates.
Reviews using Sandra 20/20:
BabelTechReviews
SiSoftware

AMD CPUs/GP-GPUs
nVidia GP-GPUs
Intel CPUs / APUs / GP-GPUs
Zhaoxian/Centaur
Microsoft
Update & Download
Commercial version customers can download the free updates from their software distributor; Lite users please download from your favourite download site.
Download Sandra Commercial (Pro/Biz/Eng/Ent)